Hello dear, wonderful readers!
As I was doing my usual check up on the blog and the blog updates, I came across the post about Rabenlied . I found myself re-reading the story and humming to the music, or as much of it as I can remember… Oh how I missed it. Also, since I wasn't able to go join them in their experience this year, I sent my cousin, whom I was visiting the previous year, to go and watch, and tell me the story and everything.
She told me about how kind they all were, how all of them were as excited to see her as she was to them… and how the show was, and these are her words "The most magical piece of art that suddenly comes to life… it was so cool Lily!!" 
Just today (April 28, 2017) I get a twitter notification from the Circumfero account and this is what it was.
Before I say anything, you should all be aware of the fact I appreciate quality art in the theatrics, and this group has let me experience something I can't describe… so naturally, I'm fangirling hard over this.
Alright, so if I'm not wrong, that's a microphone, right? And a headset…. right?!?! Well, just to be sure, I translated the text by the amazing powers of Google, and guess what it said?
"We record and we record the soundtrack for Koda!!" Soundtrack… hmmm.
My inner stalker came up and I ventured their twitter more and more, and I found something that made my heart explode with joy. If you go to Youtube and you look up 'Circumfero' in the search bar, the first thing that comes up is the Winnipeg Centre scolaire Leo-Remillard. (I put the link right there)
Oh my GOD! All the songs! From the past productions till the one I went to! You cannot imagine how loudly I was singing along to the ones I knew, and eventually, to the ones I had on repeat. They are all very very wonderful, and the artists are written in the description.
I've taken the liberty of picking out my absolute favorites and putting them right here in this blog, but please go check all of them out. The genres range from soft raggae to intense rock, to pop, to jazz, to…. you just have to listen I swear it's totally worth it.
So… pull out your earphones or crank up those speakers and buckle up, because you're about to take a ride into the world of Circumfero, through sound.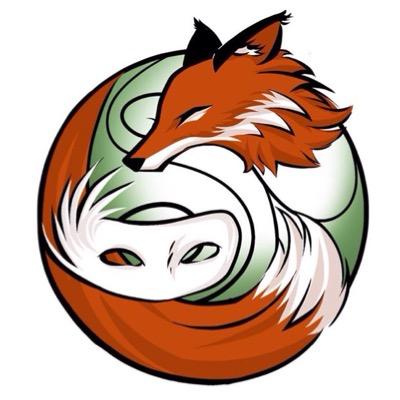 (I also found the trailer for Koda!!!!!!)
Circumfero 'Masquerade' (1st production): 
(It had a mystical type of effect… almost mysterious, and it just kept you on your toes. Sounds also like a dance. Like in the name, a masquerade ball. This is perfect for school dances and or social gatherings.)
(Absolutely love the jazz effect, just imagining a top hat and a cane and a person dancing around. Though, the scene, from what I understand from the title, was for tap dance, it must have been so cool)
(The way the music changes and the words sung sound so magical and beautiful. The power in the rising climax is fantastic and an overall good song to listen to while driving. The duet effect is on point.Piano skills too omg)
Aeternam 'Enternal' (2nd Production) : 
(This one is absolutely perfect for workout and staying active. It has such an upbeat, but gentle feel to it. Makes you want to move, even if you're sitting down, to at least bob your head to the beat. The mystic effect is amazing too
(A more aggressive approach, but still makes you want to move. Sounds like a mystery waiting to happen honestly and it's great for workouts as well.)
(What's hilarious about this one is honestly the description. "Nous sommes écoeurés de l'entendre. 🙂 " The technicians had it on a loop during all the rehearsals apparently and the entire Circumfero group is apparently so annoyed with this song… I don't get it, it's so catchy!!)
Vincere 'Victory' (3rd Porduction) :
(One of the catchiest things in existence, you'll be singing to it randomly while doing everyday things and find yourself giggling and dancing to it. Sort of the same feel as the tap dance song in Circumfero, top hat and cane in the guitar solo, which is fantastic. The vocal harmonies are so on point it's amazing.)
(Though the beginning is a little long and it would have been nice to have a few sun words there, it's overall very calm and very nice to relax to. The build up has a climactic effect and the variation in languages from French to English is beautiful.)
(The girl's voice is so calm, and the music has a little kick to it, they fit perfectly. It's a calm song, but it's not. It has a tiny requirement to pop your hips while listening. Also, her regular voice <<Solange Roy>>, mixed with backup auto-tune vocals are just so spectacular…)
Rabenlied 'Raven's Song' (4th production) : this is the one I saw!!!!!!!!! 
You're going to find more then just three songs here, just due to the fact I can associate them with visuals, but also because I think they are the best work.
(This song is a gothic rock thing, and is missing the stupendous violin solo in the beginning, but is just as fantastic as I remember. You feel the eeriness and the pain in their voices, and the violin added just makes you want to breath in relief for some reason. The overlapping vocals are amazing.)
(This song will be stuck in your head like there is no tomorrow. It's so childish… then you hear the lyrics! Honestky, they should make lyric videos so we can follow along!! And that guitar solo… done by the principal of the school himself at the show, that's what I call one cool principal. Don't stop listening now… no no no no!)
(You'll be enchanted with this one. You'll start listening, then stop all you're doing, then just stare, and then vocals, and then more staring… and you'll drop your coffee and not notice till the end of the song because it just sucks you in…Some advice, just on't hold anything while listening to this one. <<Janie Dupuis>> Honestly I could go on about how you feel lost and sad all the while feeling complete but out of breath…. it's worth it.)
(You really start going 'Omg damn!' at those vocals at the last bit before the bridge <<Kaltoun Mohamed>> and the end. The part where the girl is yelling out. Basically, this song is what we've been looking for. "It's not the end of the word…. I WISH YOU WOULD STOP SAYING THAT" << that's the part>> The song is catchy, punky and overall just something you wanna rock out to all the while belting out the lyric even if you have no idea what you're saying [if any circumfero people are reading this, tell Mr. Wsiaki to let us see the lyrics!!] Harmonies are also very fantastic… and just… you'll have it on loop.)
(This part is where I described the fencing in the Rabenlied blog. Honestly, listen to this and read that one part…. just… you'll see why it was intense as fudge. I can still hear the metal clanking together…. the boy falling…. oh God, reliving the moment ❤ )
(Get ready to cry at the end of this song… well I seem to always tear up a little. The serene voice of the girl in the beginning <<Brianne Derochers>> with a twist of some runs she adds gives the saddened effect, and then the rock bit comes in with a bang, with a violin might I add, to emphasize on the depressive mood… he's going to die man… Then the second girl <<Stephany Younan>> comes in with that opera like voice to, taking Brianne's lead, and following it with a conclusive, strong high note and Braise kisses Death and does…. and I'm crying again
)
In the end, I absolutely love the music and I would listen to it all the time. For those of you who are super interested, I do believe there are CDs, and if you want to buy one, (as far as my memory can recall me) you should contact the composer… who is none other then Mr. Nathanael Wsaki. (With the help of some student)
I cannot wait to hear the music for Koda, the 5th production, and to connect the music with the visuals and story I've been provided by my cousin.
nathanael.wsiaki@dsfm.mb.ca
^^^ to contact him for the CD^^^ (By the way, he doesn't know I'm saying any of this, and when he finds it, I hope he doesn't mind.)